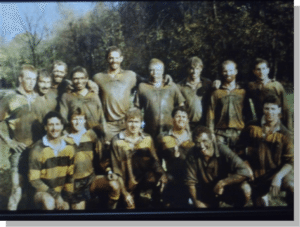 The Austin Blacks Rugby Club was founded in the spring of 1967, the first club in the Southwestern United States. Later that year they played the first match in Texas, defeating Baylor Medical School of Houston. ARC has since gone on to record many other rugby "firsts" in the years following the inaugural match: 1969, hosted the first tournament; 1971, founding member of the Texas Rugby Union; 1972 hosted the first touring side to Texas – Club Champagnat of Buenos Aires; 1978, became the first rugby club in the United States to purchase its own grounds; 1985 built a clubhouse and is still one of only two rugby clubs in the United States with their own clubhouse and grounds.
The Blacks field three sides in the Texas Rugby Union Club Competition and organizes occasional over 35 veterans matches (formerly Waterloo now the "Old Blacks"). Austin is known for its hospitality and is a venue for most tours to Texas and the Southwestern U.S., having played more than 60 foreign touring sides. Austin players have been tourists, as well as hosts, with rugby tours to Canada in 1976, England, Wales and Scotland in 1984, Grand Cayman Island in 1990, and again in England and Wales in 1995.
The Blacks have a strong winning tradition and has won Texas Rugby Union championships in 1970, 1971, 1980, 1981, and 1984. The Blacks D1 side have been to the national championship 6 times, 3 of those in the last few years. In 2018 and 1019 the Blacks 3rd side won the Division 3 National Championship. In 2019 all three of the Blacks sides D1, 2 and 3 won their division in the Red River Rugby Competition (RRRC) and went to the National round of 8. This was the first time a club in the USA had completely won its Competitive Region. That same year the Division 1 and 3 sides made it to the USA Rugby National Final.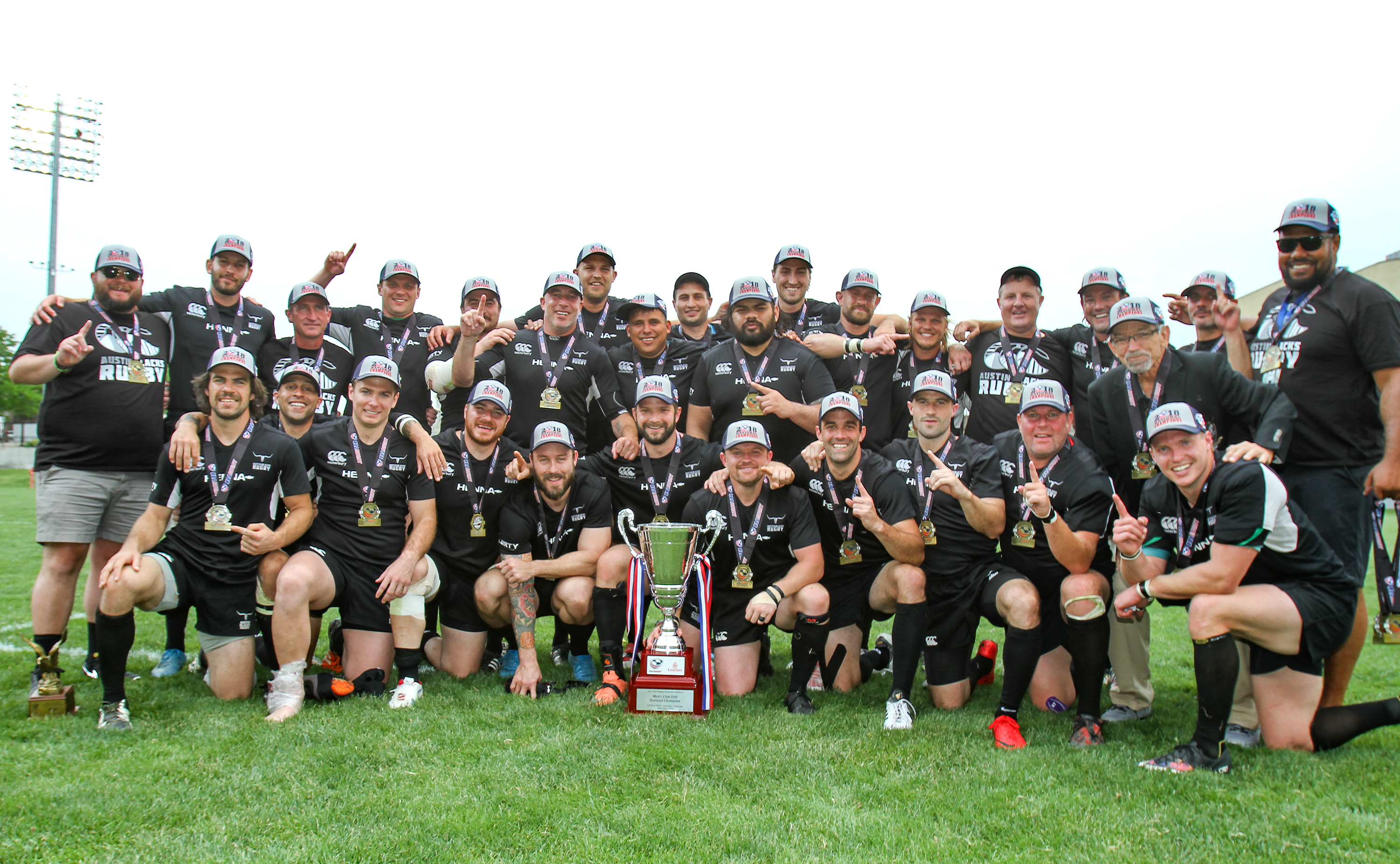 In July 1992, ARC incorporated and began a reorganization of the club structure and perspective, seeking to expand its stature within the community. By 1994 ARC has created a truly corporate organization focused on community activities, charitable work and a closer corporation and involvement with the business community in Austin. In August 1994, Austin installed its first water sprinkler system on field 1 and then field 2 and 3 within the next 2 years. Having remodeled and improved the interior of our clubhouse provides a professional and comfortable environment suitable for corporate picnics and other community recreational activity use such as soccer, lacrosse, little league football, and more.